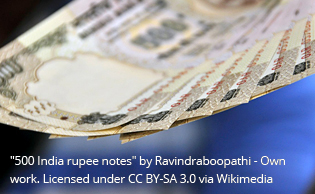 Never let emotions or sales talk cloud your thinking. Take your time and bench only on a trusted few
Given that the elderly are often not very well informed about new financial products as well as online facilities like filing tax returns and paying bills, etc. they often feel unsure about handling money. This often makes them easy targets of financial abuse both by family members as well as strangers. It is heart rending to see and hear the elderly being robbed of their life's savings because of this.
For instance, this elderly resident of Salt Lake in Kolkata had invested money in a well-known financial NBFC. Months passed but he did not hear from them. Thankfully, his daughter-in-law, who lives in another city and is into financial services, realised that something was greatly amiss and decided to take up the matter with the financial organisation. After months of emailing, telephone conversations and face-to-face meetings, the matter was sorted out--the gentleman did get his money back albeit without any interest! His only fault was that he had trusted the sales person blindly.
So, the cardinal rule regarding money matters is:
Do not trust anyone blindly unless he/she has proved worthy of it.
Other pointers:
Though discussing with too many people may leave you feeling confused,it would be a good idea to take a second opinion of an objective and yet knowledgeable person who will not be affected in any way by your financial decisions.
Always weigh both short and long term benefits of your investment.
Keep a log of your financial decisions and transactions so that you can refer to them in case something slips your mind.
While making investments, never issue a bearer's cheque.
Take the help of bank officials or family members regarding enabling 
mobile alerts on all your bank accounts.
Never take emotional, impulsive decisions. Always take time to think things through even if you are being rushed.
Use your discretion while discussing your finances. Do not make your financial information known to all and sundry.